Recursos de divulgació
---
Vídeos
Participació espanyola en Gaia
El vídeo La missió Gaia mostra la participació espanyola en el projecte. El video es divideix en cinc seccions, i explica els detalls de la missió Gaia, amb espectaculars animacions 3D i entrevistes amb experts espanyols que treballen en la missió. El vídeo va ser creat pel nostre equip amb la col·laboració dels equips espanyols que participen en Gaia. Aquest video "Ciencia en Acción" va guanyar un premi en 2013.
| | | |
| --- | --- | --- |
| | | |
| Missió Gaia. Participació espanyola | El Satèl·lit Gaia | Contribució científica espanyola |
Charting the Galaxy – From Hipparcos to Gaia és un vídeo editat per ESA (European Space Agency) per presentar la missió Gaia. En aquest vídeo Rebecca Barnes descobreix els moviments dels estels, aprén co els astrònoms mesuren les distàncies i revisa la nova visió de la missió europea que realment va poder familiaritzar-se amb el nostre univers: Gaia. El nostre equip va traduïr el vídeo al Català i Castellà.
Veure en altres idiomes o descarregar en Charting the Galaxy – From Hipparcos to Gaia
En col·laboració amb Barcelona Supercomputing Center (BSC), hem  preparat un nou vídeo amb animacions 3D basat en les dades de nostre Galàxia simulats per CU2. Les dades van ser originalment generades per dissenyar i testejar la veritable missió Gaia, i ara seran utilitzades per mostrar com la nostre Galàxia s'ocuparà de Gaia. També disponible en versió Espanyola i Catalana.
Aquí es pot trobar el nou vídeo sobre la missió Gaia i la nostra activitat en ESA produïda per la televisió d' UB. Aquest vídeo també està disponible en Castellà i Català.
Animació del parasol Gaia i vídeo

La integració Gaia (en sala Astrium) vídeo

Animació de l'anàlisis Gaia

Desplegament parasol Gaia

Animació BeautyShot Gaia

Animació vista interior Gaia

Animació Parallax
Entrevista a Tom Colegrove

Tom Colegrove parla sobre el parasol Gaia

Entrevista (castellà) a Antonio Barnusell

Antonio Barnusell parla (castellà) sobre el parasol Gaia

Entrevista (alemany) a Wolgang PITZ

Wolgang PITZ parla (alemany) sobre el parasol Gaia

Entrevista (francès) a Vincent Poinsignon

Vincent Poinsignon parla (francès) sobre el parasol Gaia
Aquests i altres vídeos d'animació disponibles en Airbus Defence & Space Broadcast Room i en el seu canal Youtube https://www.youtube.com/user/airbusds

Fullets Gaia
Fullet Gaia ESA (Castellà)
Aplicacions per mòbils:
Eclipse Calculator és una aplicació per Android per calcular i simular esdeveniments astronòmics. Una eina per amants de l'Astronomía que permet conèixer d'una manera senzilla las circumstàncies generals i locals dels eclipsis solars, lunars i planetaris. Què eclipsi serà visible des de la meva localització? I des de les antípodes? Com van a ser? Quant temps duraran? I en el passat, quants eclipsis hi ha hagut? totes aquestes i moltes altres preguntes sobre tots dos, els eclipsis i els trànsits planetaris, són respostes amb aquesta eina.
Eclipse Calculator va ser creat per Eduard Masana, membre del nostre equip, i es pot descarregar des de Google Play.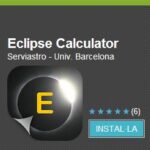 És un repte el lliurament d'informació precisa i científicament interessant per al públic en general. L'aplicació Missió Gaia és interactiva per a dispositius mobils dissenyada per descobrir els detalls de la missió Gaia. Tots els aspectes de la missió estan cobertes, des de qüestions tècniques a la ciència que hi ha darrera de la missió. L'aplicació està dissenyada per mantenir als usuaris compromesos durant tota la missió i despertar l'interès en els resultats de la missió al mateix temps que s'estimula l'entusiasme per l'astronomia.
L'aplicació és una col·laboració entre el nostre equip i FUSTA. S.L.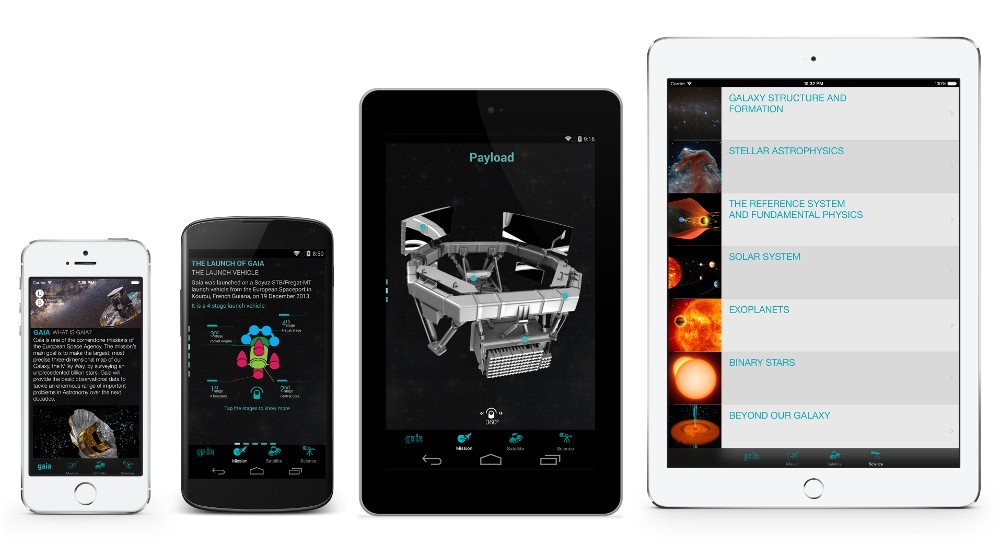 Per a més informació
aquí

Exposicions:
Mil milions d'ulls per a mil milions d'estrelles
L'exposició Mil milions d'ulls per a mil milions d'estrelles està dedicada a la missió Gaia, dissenayada i construïda per l'Agència Espacial Europea per mesurar les posicions, distàncies i moviments de mil milions d'estrelles. L'exposició es compon de 12 panells, cobreix des de la història de l'astronomia als desafiaments dels científics de Gaia. Està disponible en Castellà i Català. També disponible en Anglès i Alemany aquí.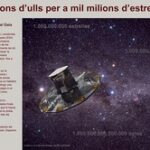 Aquesta exposició ens explica com mesurem les distàncies als cossos celestes en els diferents règims de distància (des d'estels properes a galàxies llunyanes). A partir de la determinació de la grandària de la Terra i la distància de la Lluna amb mètodes trigonomètrics per a l'ús de la constant de Hubble per obtenir la distància de les galàxies més llunyanes, l'exposició mostra els mètodes utilitzats pels astrònoms de la història per conèixer les distàncies còsmiques. Disponible en versió Català.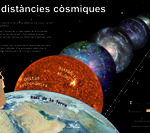 De la Tierra al Universo és un dels majors projectes del International Year of Astronomy 2009. Mostra l'Univers a travès de belles imatges astronòmiques obtingudes a tot el món, també des d'Espanya. L'exposició està formada per 40 panells, ordenats des de prop de la Terra al profund espai. Disponible en versión Catalán.

L'exposició està dedicada a les dones que han contribuït en diferents països i segles de l'Astronomia. L'exposició repassa la contribució de les dones en diverses especialitats de l'Astronomia. Versió disponible en Català.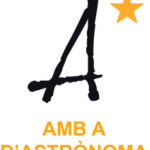 Calendari:
Calendari de Gaia 2014 (en Castellà)
Basat en l'exposició del disseny del Calendari 2014, 30×30 mm disponible en format .pdf en Castellà.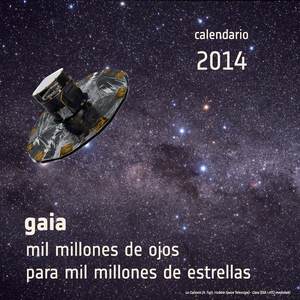 Material Educatiu:
Els llibres petits de Gaia
Els llibres petits de Gaia tamany DIN-A4 són resums de la missió Gaia i es poden plegar en petits fullets. Estan disponibles en format .pdf en Anglès, Castellà i altres idiomes.
Models Gaia :
Maquetes Mini-Gaia i Càrrega útil-Gaia
k2Ainax van crear algunes maquetes Gaia per a finalitats educatives. Actualment hi ha dos models disponibles, la nau espacial Gaia, i la Càrrega útil Gaia.
En ESA van crear dos recortables de Gaia per montar només amb paper i tisores: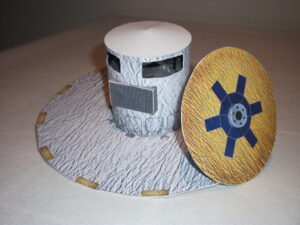 Diverses imatges: