Altres projectes i missions
---
Gaia ESO Survey (GES 2011-2016)
Hem participat en la preparació del projecte a llarg termini Gaia ESO Survey (5 anys, FLAMES i UVES, 3000h) i que va nàixer amb el marc GREAT.  Aquest projecte 

(amb la participació 

de més de

250

científics

) té com a objectiu proporcionar observacions espectroscòpicas des de

terra

per complementar

les dades de 

Gaia

. Els treballs en procés són:

la selecció dels objectius dels cúmuls oberts,

les dades

astrométriques

complementaries per els cúmuls oberts presses amb els

cercles meridians

CTA

en La

Palma i

CMASF

en

El Leoncito

(Argentina)

, dades fotomètriques complementaries

en

fotometría S

tromgren

i els paràmetres 

astrofísics

derivats

de

NGC

6705

,

un

cúmul

ric i

de edat intermitja

, i

NGC

2264,

un de les àrees de formació d'estrelles millor estudiades en la proximitat solar

i grans camps per analitzar la distribució en el espai de

fases en

el

disc galàctic

.
OCCASO

El projecte d'estudi d'abundàncies químiques de cúmuls oberts des de observatoris espanyols (Open Clusters Chemical Abundances from Spanish Observatories, OCCASO 2013-2015) en col·laboració amb el IAC, OABo (Itàlia) i OCA (França), té per objectiu determinar abundàncies homogènies per més de 20 espècies químiques d'estels del Red Clump en una mostra de 25 cúmuls oberts visibles des del hemisferi nord de més de 0.5 Ga.  Els cúmuls oberts cobreixen amplis rangs d'edats, metalicitats, altures sobre del pla i distàncies galactocentriques. La mostra inclou el cúmul més antics el més ric en metalls i alguns cúmuls de l'anticentre que no poden ser observats per GES.  Hem tingut 5 nits per semestre (2013-2015) amb els telescopis FIES / NO i HERMES / Mercator. Aquestes dades ens permetran analitzar adequadament l'existència de tendències en el disc galàctic. Pel homogeneïtat, repliquem la estratègia d'observació i anàlisi de dades de GES. Això ens permetrà duplicar el nombre total de cúmuls oberts de la mostra GES.

Perseo

El projecte preveu imposar restriccions sense precedents sobre els mecanismes que produeixin els braços espirals de la Via Làctica, la realització d'un estudi fotomètric homogeni de tots els cúmuls oberts joves (<100 Ma) en el braç de Perseo entre 90º i 140º de longitud galàctica, amb filtres Strömgren. El pla és derivar edats relatives i distàncies amb precisions típiques de 5 Ma i 200 pc, respectivament. Les dades permetran posar a prova les prediccions de diferents models per al principal mecanisme de producció de l'estructura espiral de la Via Làctica. A més, es podrà millorar enormement el nostre coneixement de l'evolució estel·lar en el rang de entre 6 i 15 vegades la massa solar. D'altra banda, l'enorme conjunt de fotometria homogènia de milers d'estels (incloent ~ 2.000 estels de tipus B) tindrà un valor enorme com a legat.
BEST

El Berlin Exoplanet Search Telescope (BEST) és un sistema d'observació fotomètrica per detectar el trànsit de planetes de la grandària de Júpiter.  Hem contribuït a la publicació de diversos objectes identificats recentment i observats durant una fase inicial de comissionat en la Selva de Landessternwarte Tautenburg, Alemanya, i les operacions posteriors en l'Observatori de Haute-Provence (Pasternacki et al., 2011). Vam recolzar les observacions pre-descobriment de CoRoT-1b i CoRoT-2b amb BEST com s'informa en Rauer et al. (2010).
Missió espacial Hipparcos

L'equip de Barcelona ja estava involucrat en la missió Hipparcos (1989-1993), el predecessor de Gaia. L'experiència adquirida amb la nostra participació en Hipparcos ens va fer poder participar plenament en la missió Gaia des de les primeres fases del projecte.  Hipparcos va ser el primer experiment des de l'espai dedicat a la astrometría de precisió, el mesurament precís de les posicions dels objectes celestes en el cel. Això va permetre la determinació precisa dels moviments i paral·laxis d'estels, la qual cosa permet la determinació de distàncies i velocitats tangencials. El Catàleg Hipparcos , és un catàleg d'alta precisió de més de 118.200 estels, publicat en 1997. El catàleg Tycho amb menor precisió de més d'un milió d'estels es va publicar al mateix temps, mentre que l'augment del catàleg Tycho-2 de 2,5 milions d'estels es va publicar en 2000.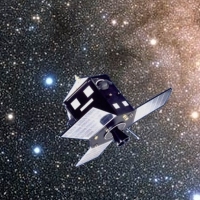 Missió espacial CoRoT

CoRoT (French: COnvection ROtation et Transits planétaires) és una missió espacial liderada per l'Agència Espacial Francesa (CNES) en conjunt amb l'Agència Espacial Europea (AQUESTA) i altres socis internacionals.  Els dos objectius de la missió són la cerca de planetes extrasolars amb períodes orbitals curts, en particular les de grandària terrestre gran, i per dur a terme asterosismología mesurant les oscil·lacions de tipus solar en estels. L'equip de Barcelona va participar en la determinació dels paràmetres astrofísics dels estels en els camps de CoRoT amb observacions complementàries en fotometria Stromgren en el telescopi WFC-INT (La Palma).
Col·laborem en l'exploració de les propietats dels pulsadores de tipus B recentment descoberts en el CoRoT i la seva comparació amb membres de classes conegudes com la β Cep i estrelles B pulsants lents (SPB).
Les nostres observacions en WFC – INT van ajudar a trobar evidència d'una nova classe pulsador de baixa amplitud de tipus B entre el SPB i la zona d'
inestabilitat de
δ Sct, amb una molt àmplia gamma de freqüències i amplituds baixes, així com diverses estrelles B pulsants lents amb

residus d'

intensitat en les
freqüències
 

típicament un

factor 

tres per sobre de

la seva

freqüencia esperada

 

en mode

g
(Damiani et al 2010;. Solokovsky et al, 2010; Degroete et al 2009).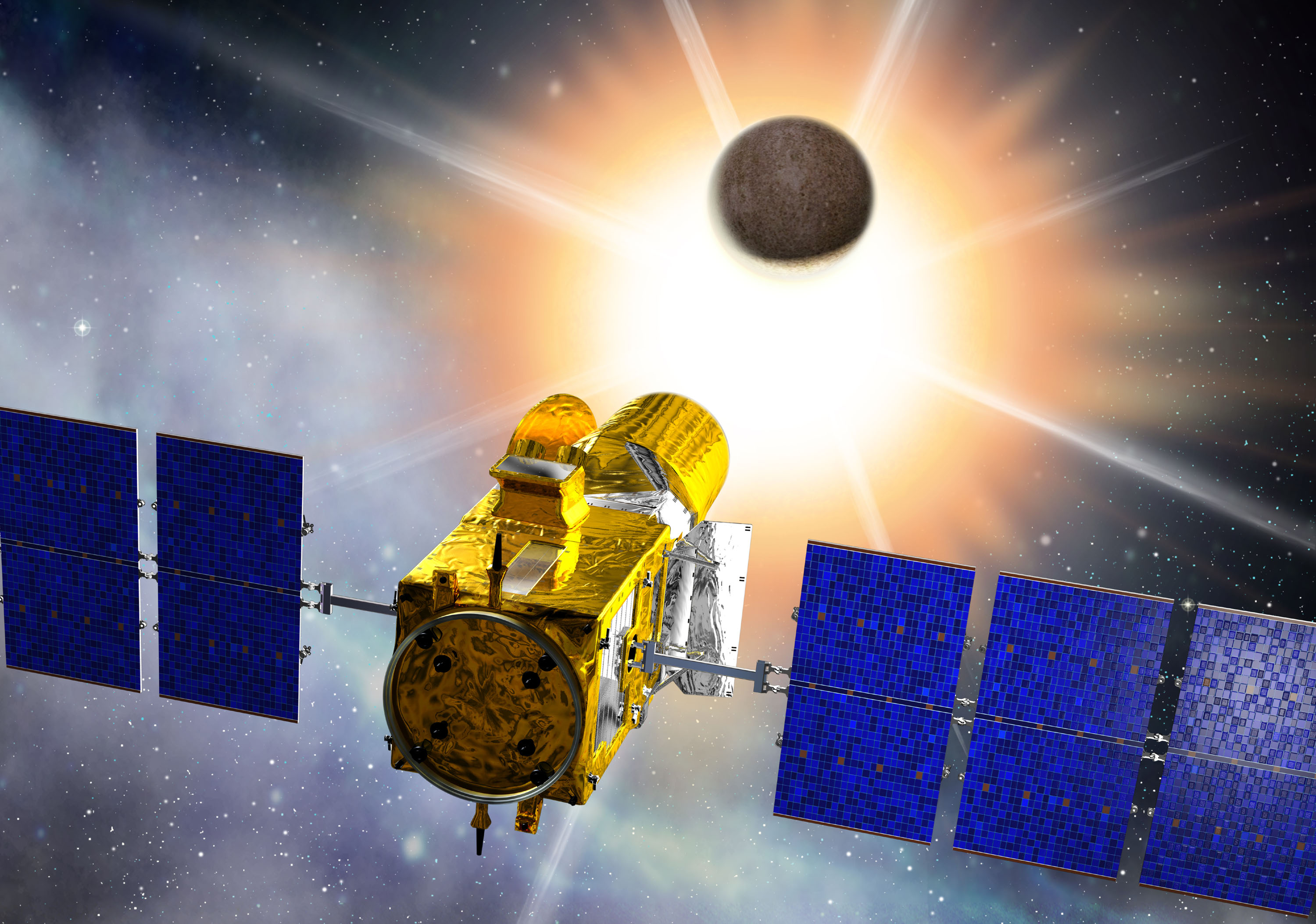 Missió espacial PLATO

PLATO 2.0 (PLAnetary Transits and Oscillations of stars) és una missió de classe intermitja (classe M) estudiada en el marc del programa de Cosmic Vision 2015-2025. Els objectius científics de PLATO 2.0 són: revelar l'interior dels planetes i els estels; detectar planetes en el cel, incloent planetes terrestres a la zona habitable; restringir les teories de formació i evolució de planetes; proporcionar edats precises dels sistemes planetaris i proporcionar objectius per a l'espectroscòpia atmosfèrica.
El nostre equip va a proporcionar simulacions a gran escala (tot el cel) en les direccions dels camps de PLATO a finals de 2010. Aquesta informació es va utilitzar per a diversos propòsits, per elaborar el Llibre Vermell de PLATO i per identificar els paràmetres necessaris al catàleg intermedi de Gaia, entre altres.

Missió espacial EChO

Durant l'any 2012 vam tenir fructíferes converses amb el consorci espanyol EChO per a participar en aquesta missió. EChO va estar seleccionada com a candidata de missió M3 en el pla Visió Còsmica de l'ESA. El seu objectiu és la caracterització d'atmosferes exoplanetarios i va desenvolupar l'estudi d'avaluació durant l'any 2013.

Encara que la quantitat de dades a tractar és molt petita en comparació a Gaia, el nostre equip ofereix coneixements en software de telemetría i processat de dades, i amb la producció de simulacions.

Missió espacial NEAT

L'objectiu principal de NEAT (Nearby Earth Astrometric Telescope) missió espacial amb l'objectiu de trobar planetes habitables com la Terra, al voltant dels voltants, els estels similars al Sol. Exhaustiva i precisa. Participem en la preparació d'aquest projecte per a la convocatòria de la missió M4 en el pla Visió Còsmica de l'AQUESTA proporcionant dades simulades pels simuladors de Gaia per a una prova de doble detecció. Aquesta prova té com a objectiu demostrar que es pot arribar amb els límits de detecció previstos.